The Event
INCLUSIA 2023
INCLUSIA 2023 – a unique event. Pupils without handicap and people with handicap will meet in Klagenfurt, Austria to establish new friendships and to take part in this unique festival. INCLUSIA 2023 will be organised for the 19th time from April 18-20, 2023.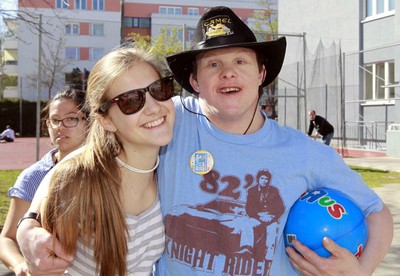 Photo credits: Gert Eggenberger
People with handicap from the Alps-Adriatic-Region and pupils from school classes of Klagenfurt, Austria will actively take part in INCLUSIA 2023. In many cases social ties between people with handicap and pupils continued to exist until now.
During INCLUSIA 2022 we will live and learn what is meant by "inclusion" – "everybody, no matter what their differences are, to be seen as enrichment and part of the community". We all have our strengths and abilities! Especially people with special needs can show us a lot. The sparks will fly! Guaranteed!